July 6 was the busiest day for commercial aviation ever tracked. Flightradar24 reported 134,386 commercial flights on the day.
The rebound in air travel in 2023 exceeded expectations, and it's due to smash the already high 3.42 billion passengers traveling on planes in 2022.
Despite this positive development, the industry was unprepared for the quick recovery, which caused more disruptions as airports, airlines, and ground handlers managed the increase in traffic with fewer staff members.
How does the sharp increase in air traffic affect luggage?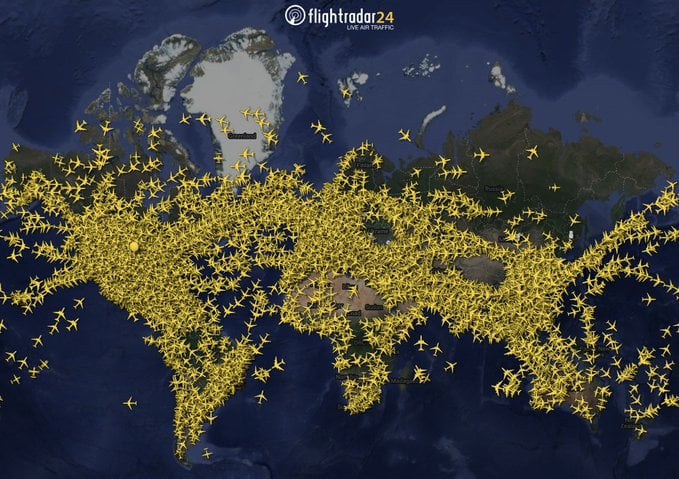 The Sita 2022 Baggage IT Insights report highlighted an exponential increase in the mishandled baggage rate by 74.7% to 7.6 bags per thousand passengers in 2022 (Sita).
This went against an otherwise long-term decrease in baggage mishandling, which brought the global average down by 59.7% since 2007 (Sita).
Recent data reveals that delayed bags accounted for 80% of all mishandled bags in 2022, a 9% increase compared to the previous year. The percentage of lost and stolen bags increased to 7%, while damaged and pilfered bags decreased to 13% (a 10% drop from 2021).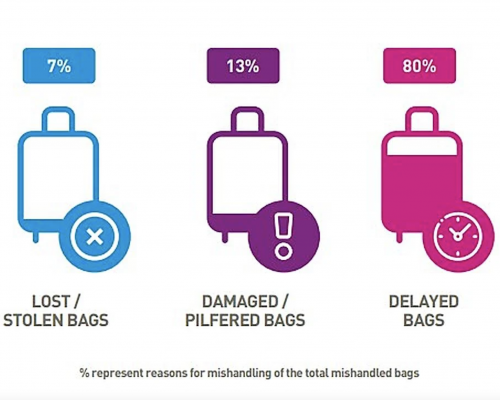 As usual, the devil is in the details, as at the global level, the mishandling rate for international routes is 19.3, while for domestic routes, it is only 2.4. This means the likelihood of mishandling a bag on international routes is about 8 times higher than on domestic routes. This increase can be attributed to the rise in long-haul flights and other factors such as airport congestion, customs procedures, staff shortages, and language barriers. 
These statistics underscore the importance of investing in technology and infrastructure to improve baggage handling, particularly on international routes. By doing so, airlines can significantly reduce mishandling incidents, improve customer satisfaction, and enhance their reputation in the industry.
In the meantime, travelers can use Lost Luggage Concierge Services by Sostravel.com, a customer care center speaking six languages that tracks all luggage via the Sita luggage handling systems and is able to locate luggage and reunite passengers with it, wherever they are in their journey. If Sostravel.com fails to reconnect passengers with their luggage within 48 hours, it starts paying 100 Euros a day for up to 10 days. Should the luggage never be found, Sostravel.com will pay up to 4,000 Euros.
This is not an insurance policy but a concierge service, meaning that luggage specialists seek to help passengers from the beginning to the end of the baggage mishandling misadventure.
Passengers can buy the Lost Luggage Concierge Service here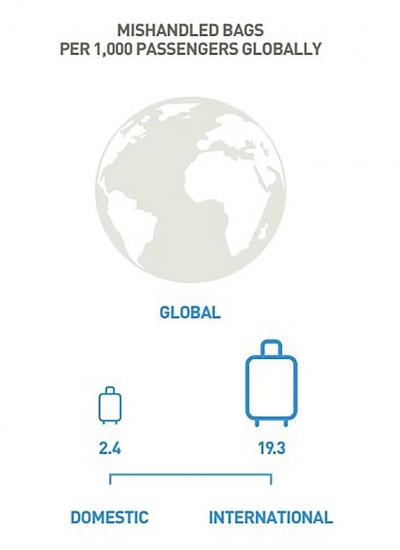 About Sostravel.com
Sostravel.com S.p.A. is a digital travel company trading in Milan (BIT:SOS) and New York (SOSAF), operating the sostravel and flio apps, and the www.sostravel.com and www.amareitalia.com platforms.
As a digital tour operator and travel-tech company, it develops proprietary digital travel solutions, such as the Lost Luggage Concierge for luggage protection and recovery and Dr. Travel, a telehealth service designed for travelers.
Over 1 million users worldwide used Sostravel.com as a digital travel companion to find deals on their trips and get information to make their journeys more enjoyable.
Sostravel.com offers investors a unique opportunity to gain exposure to the growth of global travel and digital travel services, both sectors with a high CAGR.
Learn More