Sostravel.com's journey to discover the most beautiful destinations for your travels ends with the Canary Islands, the archipelago of volcanic origin known for their natural beauty and liveliness. The archipelago consists of seven islands and today we will focus on Lanzarote, the wildest of them all.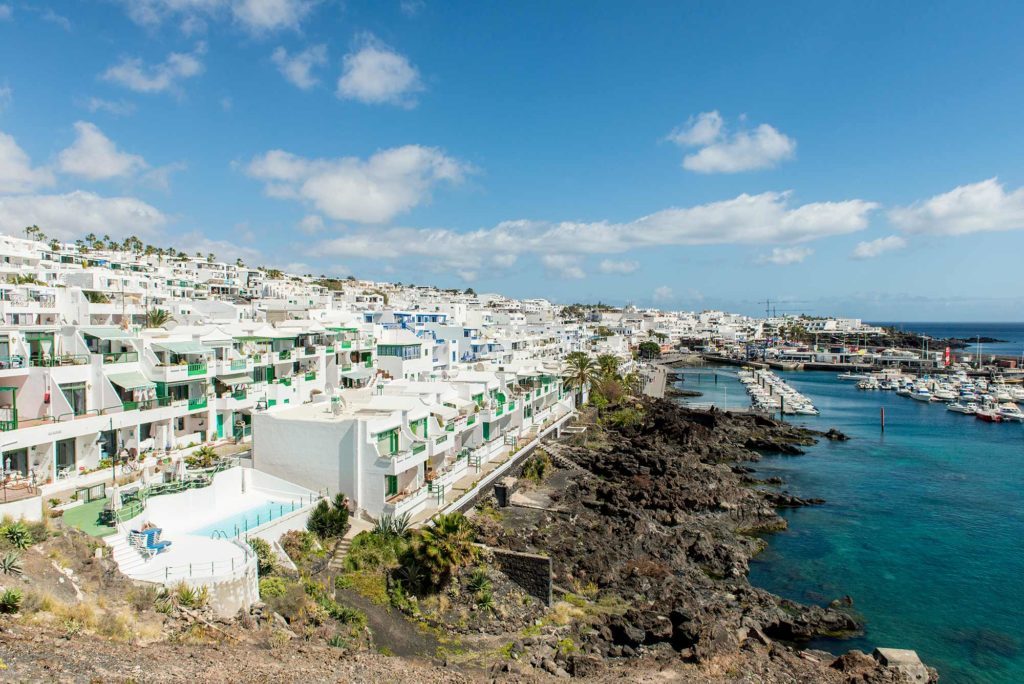 Lanzarote looks like a paradise island for those who love spending their holidays by the sea; it offers tourists a coastline of about 169km and a climate that allows for an excellent holiday almost all year round. For some years it has been declared a biosphere reserve by UNESCO. The island offers a myriad of entertainment for every tourist: from surfing on the beaches of the western part of the island to nautical skiing, scuba diving, jet skiing and paragliding in the south-east.
There are many beaches that you can visit once you arrive in this wonderful island, beaches of golden sand with a crystalline and calm seabed, secret coves on the bottom of a cliff or a bay that rises near the crater that testifies to the volcanic origin of the island.
One element to consider when choosing the beach is the wind that is very present on the island, for this reason one of the most beautiful beaches is definitely Papagayo Beach which, thanks to the basin in which it is located, finds shelter from the wind. This town also offers very beautiful seabeds for activities such as snorkeling.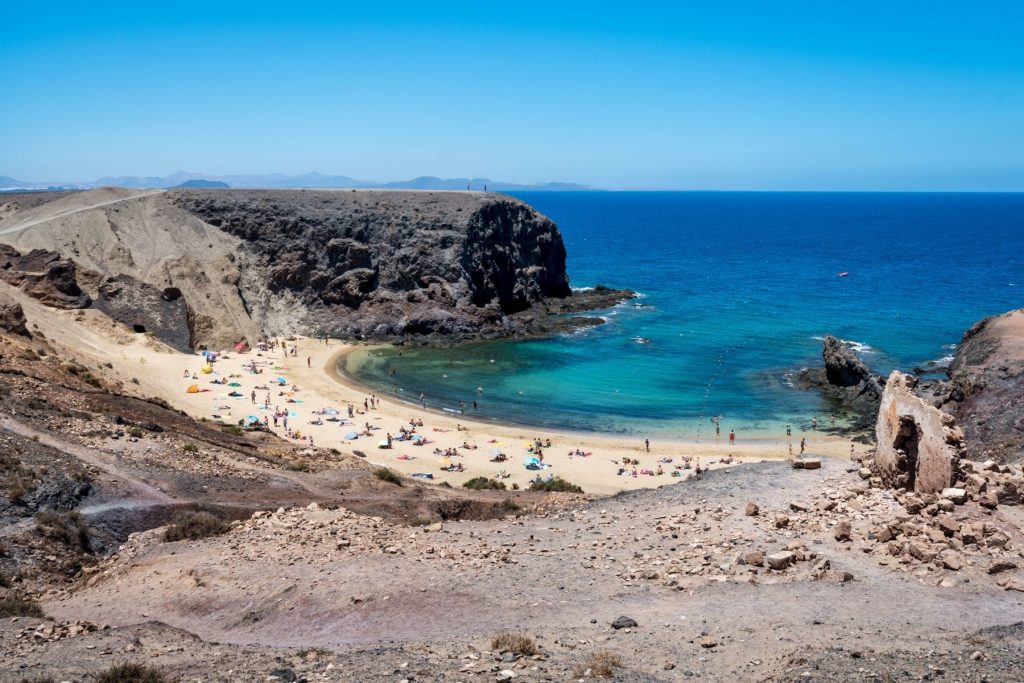 Another activity that will allow you to fully enjoy the landscape and the climate offered by the island of Lanzarote is trekking. The island is in fact equipped with numerous paths that allow even those who have never practiced this activity to approach the sport in maximum safety.
On the island of Lanzarote you can also visit the Timanfaya National Park which represents a perfect meeting between nature and art. A park of volcanic origin that was designed and structured by Cesar Manrique combining Martian landscapes, metallic red colors and typical volcanic atmospheres that fascinated the director Kubrik pushing him to choose the park as a set for his film "2001 A Space Odyssey".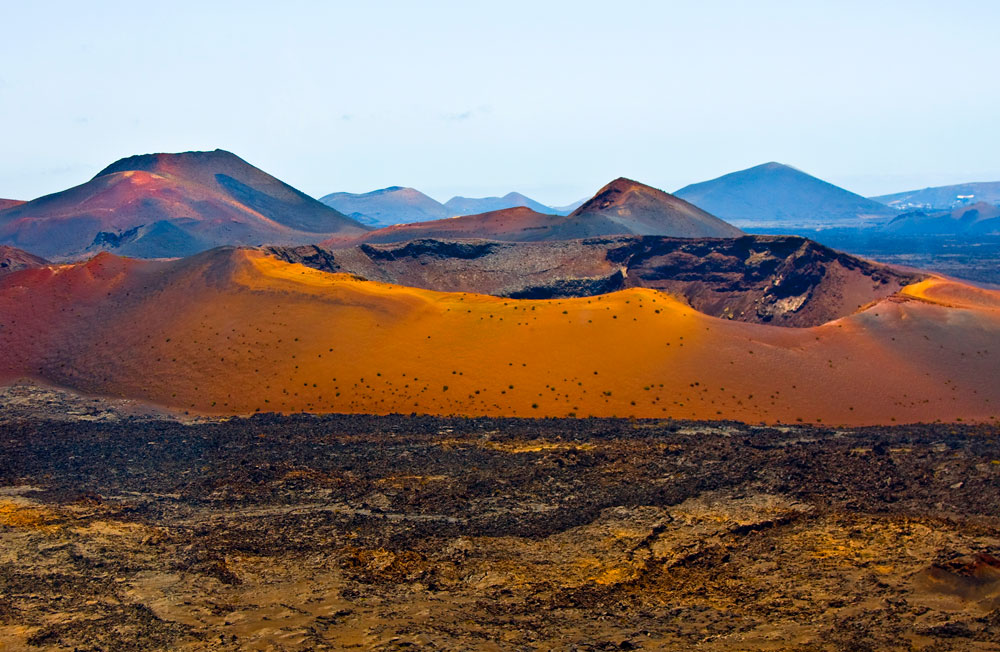 To end this journey and discover the uncontaminated nature of Lanzarote it is almost mandatory to talk about the caves in the area. Caves that were formed thanks to the volcanic activity of Mount Corona, now inactive for 5000 years, but which left a legacy of the world's largest lava cave system.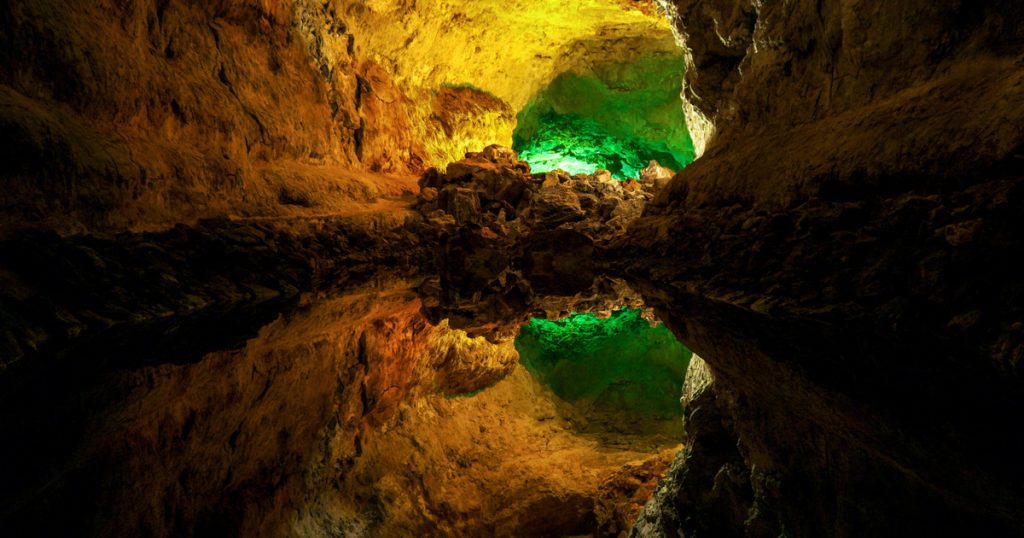 The most beautiful caves to visit are two: the Cueva de Los Verdes composed of numerous rock formations and many optical illusions and the Jameos del Agua characterized by a magical atmosphere with an inland lake that remains illuminated by the sun and hosts a species of albino crab unique in the world.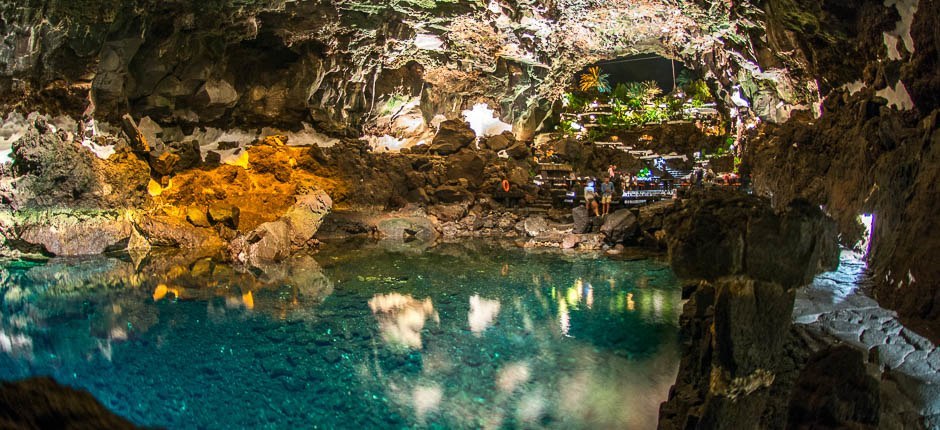 Sostravel.com has chosen Lanzarote for you, an island that is synonymous with pure geology characterized by underwater landscapes, lunar clear waters. An island in which man and nature coexist in an optimal way, creating magical atmospheres.